Solar Battery 12V 90Ah
Brand :
Yangtze Solar Battery
Product origin :
China
Delivery time :
Within 10days
Supply capacity :
22000 units/month
MOQ :
As a big battery manufacturers in China, we supply many different kinds of batteries , such as the lead acid AGM battery , Gel battery ,Deep cycle battery ,Solar Battery , OPzV Tubular battery , OPzS Tubular battery ..etc .
The following is our Solar Battery 12V 90Ah features :
General Features
1. Good cyclic property. Enhanced overcharge endurance and over discharge recovery property
2. Special vent valve design: control water losing, prevent air and spark going inside
3. Using oxygen recombination technology: maintenance-free
4. Lower acid density, excess of electrolyte and larger distance between plates to keep battery at low
temperature and slow down plate grid corrosion speed
5. ABS material: increase the strength of battery container. (Flame-retardant ABS is optional)
6. Unique plate group configuration, high quality AGM separator and battery management system ensure battery with a longer service life
7. High purity raw material: ensure low self discharge rate

1. Functional Parameter
5. Environment Temperature
Nominal Voltage
12V
Discharge Temperature
-20~60℃
Nominal Capacity (10 hour rate)
90Ah
Charge Temperature
0~50℃
Number of Cells
6cells
Storage Temperature
-20~60℃
2. Rated Capacity at 25℃ (77° F)
6. Inner Resistance & Max . Discharge Current
10 hour rate (0.1C, 10.8V)
90Ah
Fully Charged battery at 25℃ (77° F)
5.5mΩ
3 hour rate (0.25C, 10.8V)
67.2Ah
Max. Discharge Current
1350A (5s)
1 hour rate (0.55C, 10.5V)
49.9Ah
Short Circuit Current
4500A
3. Capacity affected by Temperature (10 hour rate)
7. Self-discharge at 25℃ (77° F)
40℃ (104° F)
103%
Capacity after 3 month storage
91%
25℃ (77° F)
100%
Capacity after 6 month storage
82%
0℃ (32° F)
85%
Capacity after 9 month storage
73%
-15℃ (5° F)
65%
Capacity after 12 month storage
64%
4. Dimension and Weight
8. Constant voltage charging at 25℃ (77° F)
Length
330mm
Cyclic use
14.4~14.9V
Width
173mm
Maximum charging current
22.5A
Height
217mm
Temperature compensation
-30mV/℃
Total Height
222mm
Float use
13.6~13.8V
Reference Weight
28.5kg
Temperature compensation
-20mV/℃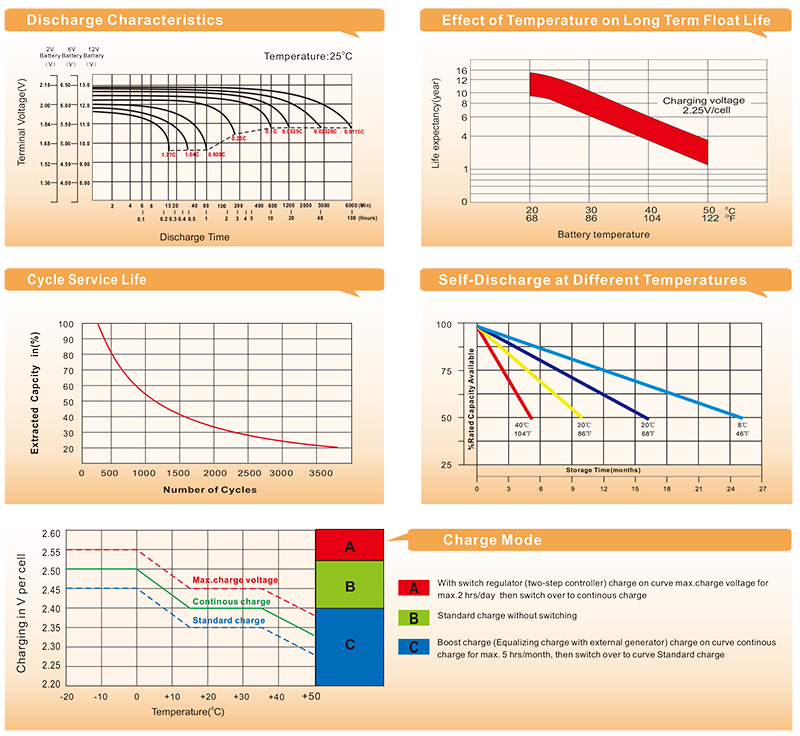 Solar Battery 12V 90Ah Typical Applications :
1. Green energy systems (solar, wind, hydro, etc)
2. Solar power stations
3. Measurement stations
4.Telecommunications installations
5.Pump systems
6. Boats or buoys
7. Signal station
8. Survey and Mapping system
9. Emergency lighting
10. Caravans
11. Street lightening
12. Traffic lights
13. Lawn lamp
14. Street signs
15. SOS pillars
16. Alarm installations
17. Weekend cottage camping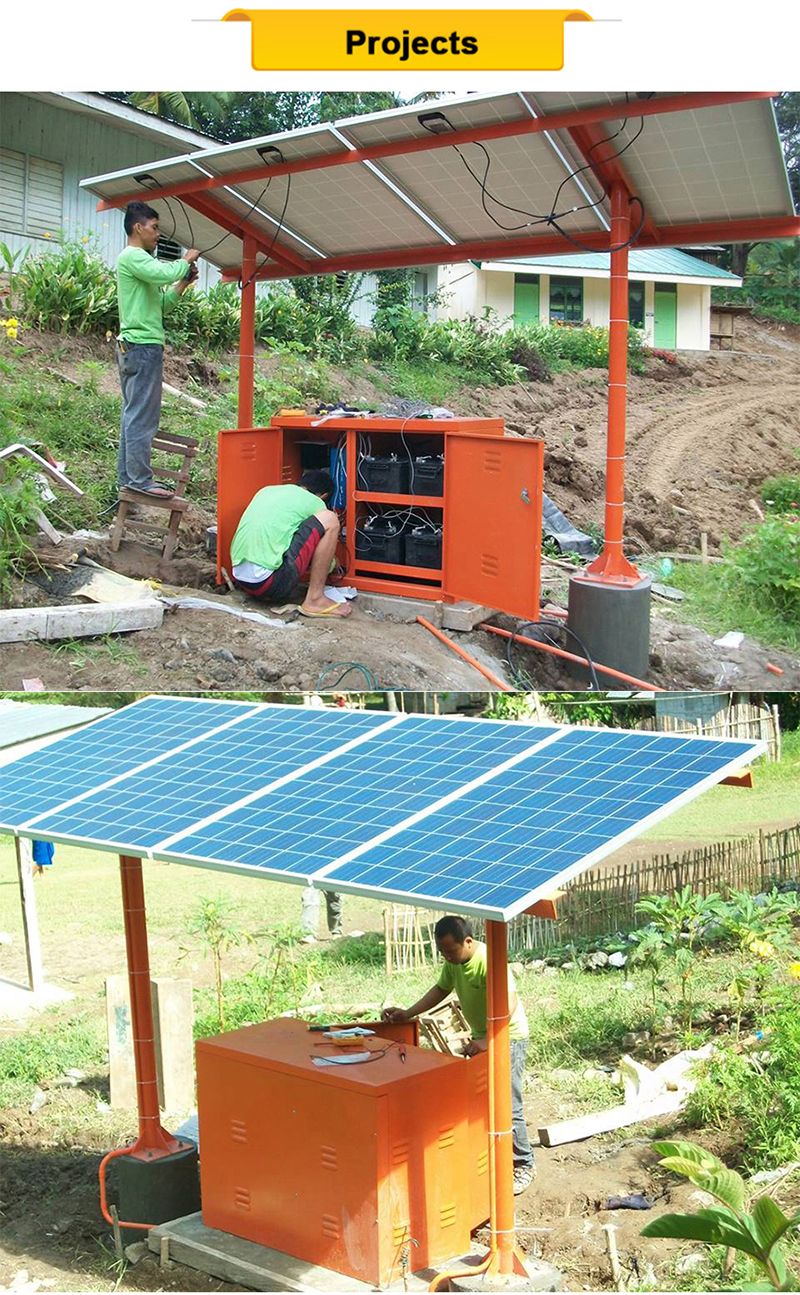 Please feel free to give your inquiry in the form below. We will reply you in 24 hours.